Whether you're looking your first new car, or a new family car. These ten vehicles should fit the bill. They tick all the major boxes, with strong safety credentials, up-to-date connectivity options, low running costs and easy everyday driving.
1. Mazda 3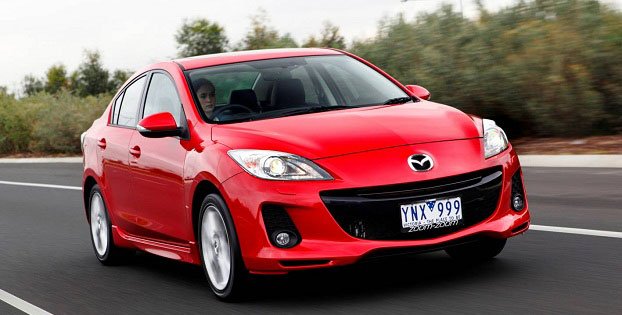 The Mazda3 is brilliantly engineered, frugal, great to drive and roomy enough for small Australian families. You won't fit yourself into the top of the range for $30k, but you won't be driving the poverty-pack base model either. For $27,890 plus on-road costs you'll drive away in a Mazda 3 SP25 auto in either hatch or sedan - a real step up on the base model with 2.5-litre petrol four, six-speed auto, 18-inch alloy wheels, climate-control air conditioning, and GPS.
2. Hyundai i30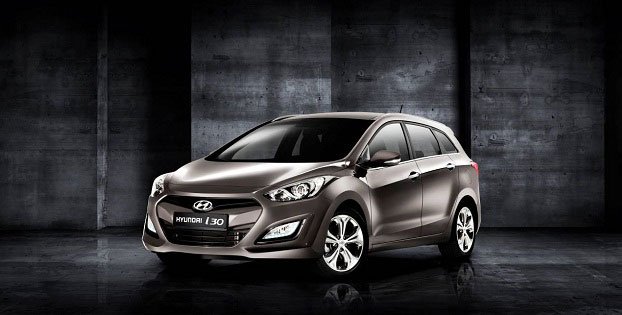 Hyundai's i30 is a competitor to the Mazda3. They're very close, but with solid philosophical differences: the Mazda3 comes with a three-year warranty for 100,000km while the Hyundai offers five years without a distance limit. The Hyundai i30 also comes with a diesel engine option, and you can certainly fit yourself into a diesel for under $30k (rrp). The Hyundai i30 also comes in hatch and wagon models.
3. Suzuki Swift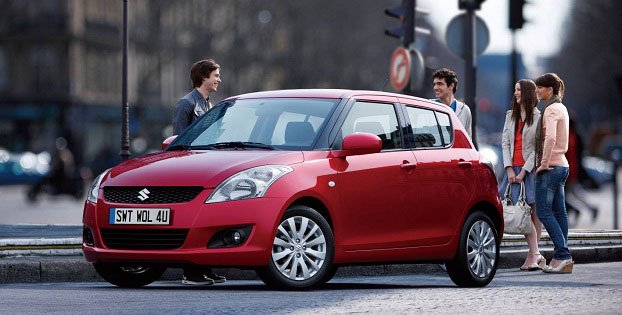 Suzuki builds great cars, and for comfortably less than $30k (rrp) you'll be driving the 'works burger' of Swifts - the Swift Sport with auto. It's smaller than the Mazda3 or Hyundai i30 and comes with a sweet 1.6-litre engine that likes a rev, mated to a seven-speed CVT transmission. You get 17-inch alloys, five-star safety, a proximity key, stainless exhaust, sat-nav, and bi-xenon headlights. Some $60,000+ German cars don't tick all those boxes...
4. Hyundai Veloster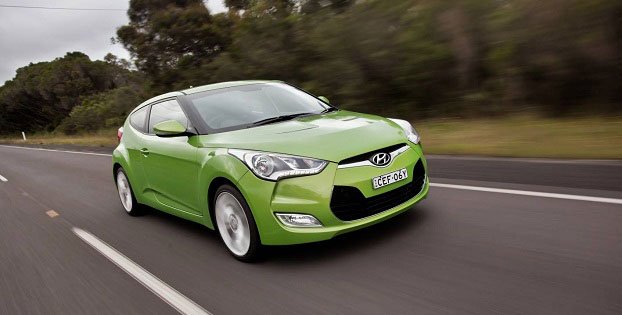 If you want to stand out from the crowd, the Hyundai Veloster is a sure-fire recipe. You'll either love it or hate it. If you're in love, you'll embrace the three-door design, which is like a sedan on the kerb side and like a coupe on the driver's side. (The theory: it's safer for passengers getting in and out. The reality: it's just quirky design.) Our $30k (rrp) ceiling will get you into the Veloster+ manual - which adds sat-nav, proximity key, glass roof, and climate air conditioning.
5. Kia Cerato Koup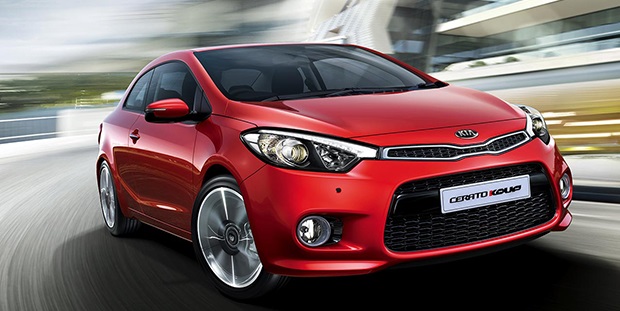 The Cerato Koup is a way of getting into the same performance package as the Veloster SR Turbo - at a much lower price. Our $30k (rrp) limit will see you squeeze into the Kia Cerato Koup Turbo with six-speed manual for $27,990 plus on-road costs. This is a punchy turbocharged driveline with direct injection. Frankly it goes like a rocket - and is one of only three turbo cars in this list. Exactly the same powertrain in the Veloster SR Turbo (Hyundai and Kia share engines and other engineering assets) will cost you $5000 more.
6. Subaru XV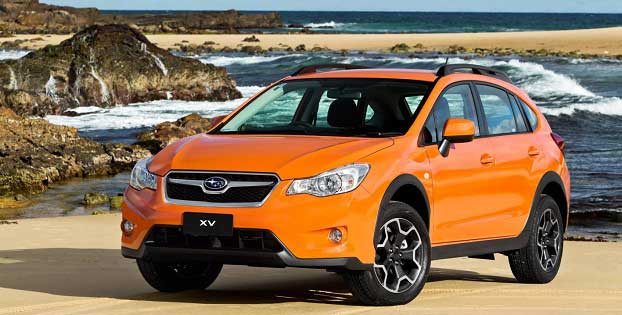 The Subaru XV is the first of three SUVs on the sub-$30k list. The XV exists because successive generations of Forester all go incrementally bigger … leaving a small SUV-sized hole in Subaru's lineup. Enter the XV, which is - philosophically - what the first Forester was: a small, car-like wagon with Subaru's trademark Symmetrical All-wheel Drive system and traditionally well thought out Subaru engineering. To scrape in under $30k plus on-road costs, you'll be in the base model XV manual. At least it's not a poverty pack.
7. Mazda CX-5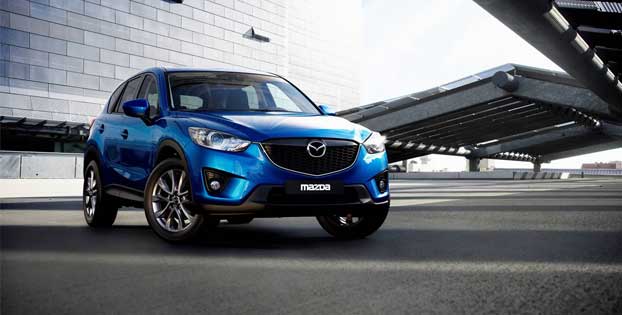 You can - just - squeeze into Mazda's brilliant CX-5 under $30k (rrp). In fact, you can even squeeze into an auto … by the thinnest of margins. You'll be in the CX-5 Maxx with either six-speed manual or six-speed auto. And you will have to live without the puncher 2.5-litre petrol four or the sensational 2.2-litre twin-turbo diesel engine - but the fundamentals that make the CX-5 a great mid-size SUV are all there in the base model Maxx.
8. Suzuki SX4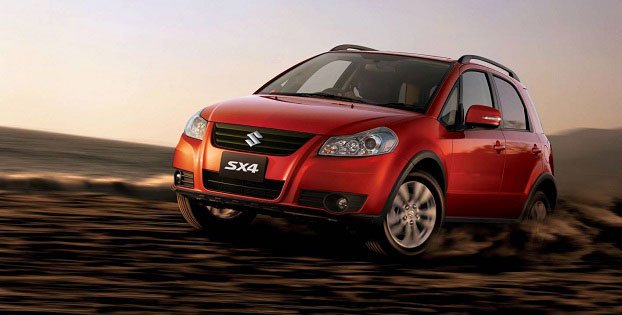 If you're disinclined to squeeze yourself into the base-model Mazda CX-5 or Subaru XV, but you want a small, car-like SUV with all the fruit, the diminutive Suzuki SX4 might be more to your liking. The range tops out at the Crossover S - a fully-loaded 2.0-litre vehicle with six-speed CVT and all-wheel drive. The Suzuki delivers like the Mazda or the Subaru - but the SX4 is lighter than both, so performance will be more rapid. Read more about the Suzuki SX4 here.
9. Citroen DS3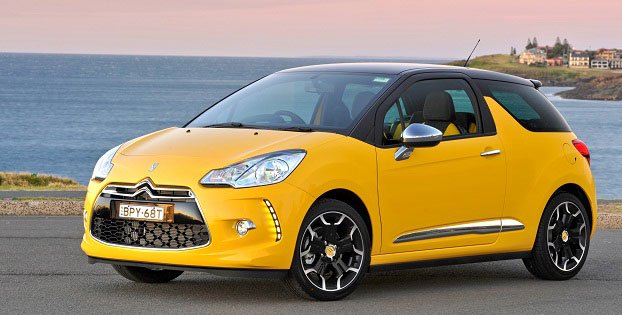 If you want the Euro flair at a low price-point, the French (or the Italians, see below) are the ones to consult. The DS3 is a wonderfully engaging driver's car packed with traditional French flair and a market-leading warranty: six years with unlimited kilometres. Just under $30k (rrp) will squeeze you into the DS3 DSport - a 1.6-litre direct-injected and turbocharged pocket rocket. If you want outstanding equipment, shop Japanese or South Korean; if you want style...
10. Alfa Romeo MiTo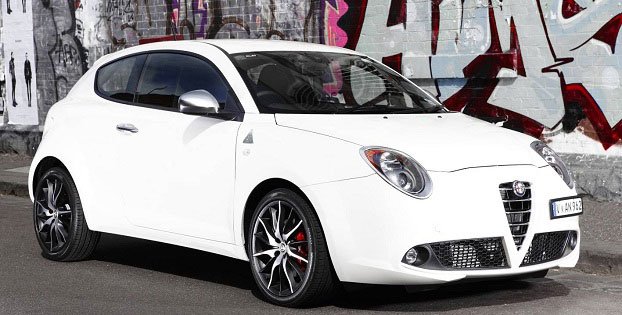 This is the most beautiful car you can buy under $30k (rrp). With a rec. retail price of $28,000 the range-topping Alfa Romeo MiTo Distinctive Series 2 is the kind of car you can just look at all day long. It is absolutely gorgeous. It drives quite well, but this car really is all about aesthetics. Standard equipment levels are beyond adequate, too - but not a match for the Japanese or South Korean cars in this list. The Alfa Romeo MiTo delivers elegance in the way Asian car makers can't.