It's hard to ignore the appeal of owning a sports car, especially with so many desirable and highly capable options on the market at the moment. Here are the top 10 best sports cars currently available in Australia.
Toyota 86 - from $29,990-$39,290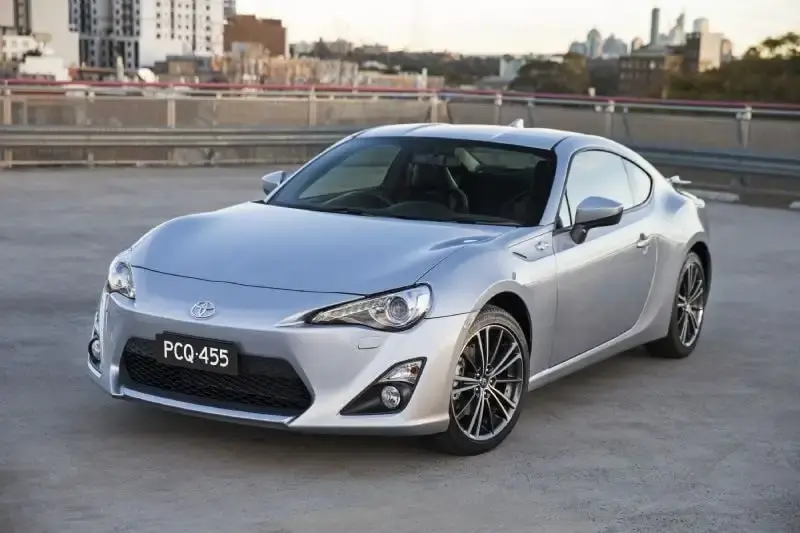 Ever since it was introduced in 2012, the rear-wheel drive Toyota 86 has been a sales sensation. Priced cleverly at a shade under $30,000, it's a sporty-looking coupe that is reachable for all corners of the market. Power is provided by a Subaru 2.0-litre boxer engine developing 147kW, which, most experts agree, is the perfect amount of power for pure, unbridled balance. Subaru offers a virtually identical car called the BRZ, however, it kicks off at around $8,000 more than the Toyota counterpart. It's no wonder the 86 is consistently the best-selling vehicle in its segment.
Subaru WRX - from $38,990-$45,990
The iconic rally legend that arguably started it all in terms of rally-bred road cars back in 1992. The latest edition is significantly more fuel efficient (9.2L/100km for the manual) so it appeals to a wider audience, and it's available with either an engaging six-speed manual or a CVT continuously variable automatic. All models are all-wheel drive, like the original, showcasing Subaru's thoroughly engineered symmetrical drivetrain system. Power is now up to 197kW, which makes it the quickest model yet. If there was ever a sports car hall of fame, the WRX would be one of the first to be enlisted.
Nissan GT-R - from $172,000-$182,500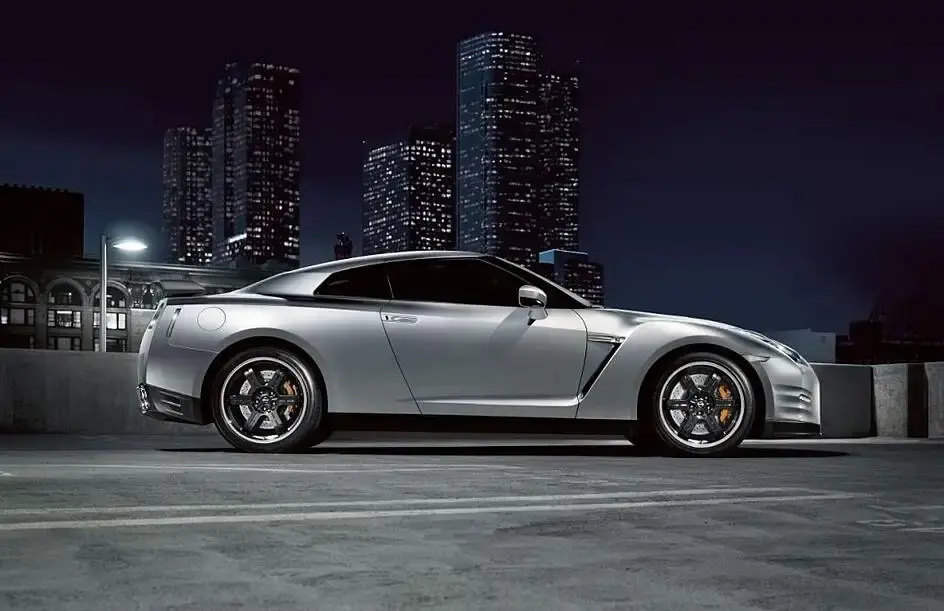 It's the country's quickest production car. Yep, it has four comfortable seats, a boot, and a conventional exterior, yet it can dash from 0-100km/h in just 2.7 seconds. This is mind-blowing performance, even compared with a million-dollar supercar. Nissan has been introducing updates for the 'R35' shape for over five years now, with each version cutting that sprint time down further and further. Each update is like a computer software update, only the revisions are made to the entire car. You do have to pay for such performance though, with pricing kicking off at a rather north $172,000.
Porsche 911 - from $250,000-$466,900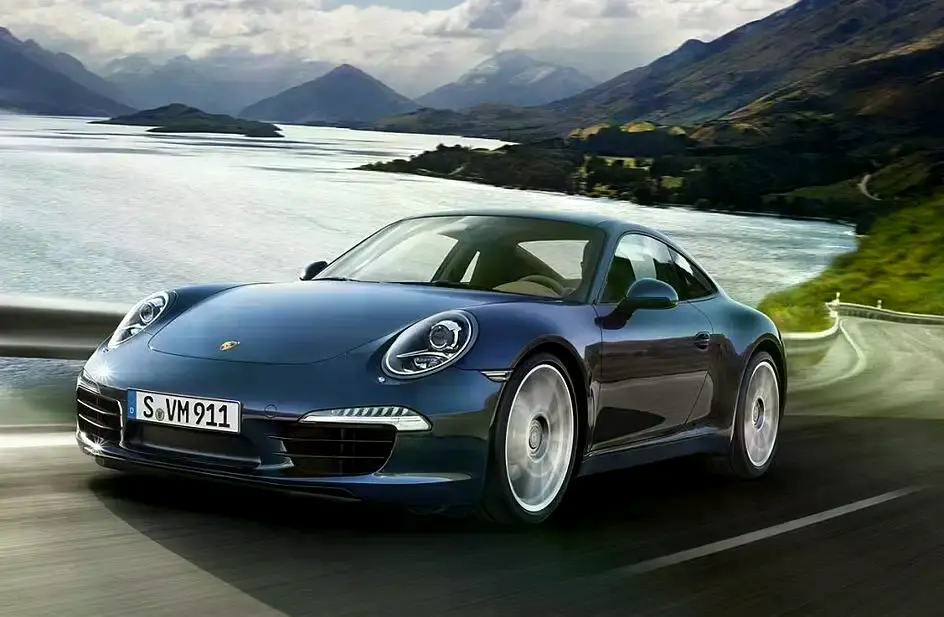 The 911 is one of the most iconic cars of all time. It was originally derived from the 1938 Volkswagen Beetle - designed by Ferdinand Porsche - in 1963. Since then, the company has stubbornly and successfully kept with the rear-engine layout, and honed it to utter perfection. The 911 is the only car on the Australian market with an engine mounted behind the rear axle. The current generation, called the 991, is available in a range of formats, from coupe, convertible, and targa, and rear- and all-wheel drive, to turbo and non-turbo. It also comes with a seven-speed manual or a seven-speed dual-clutch PDK auto.
BMW M3 - from $156,430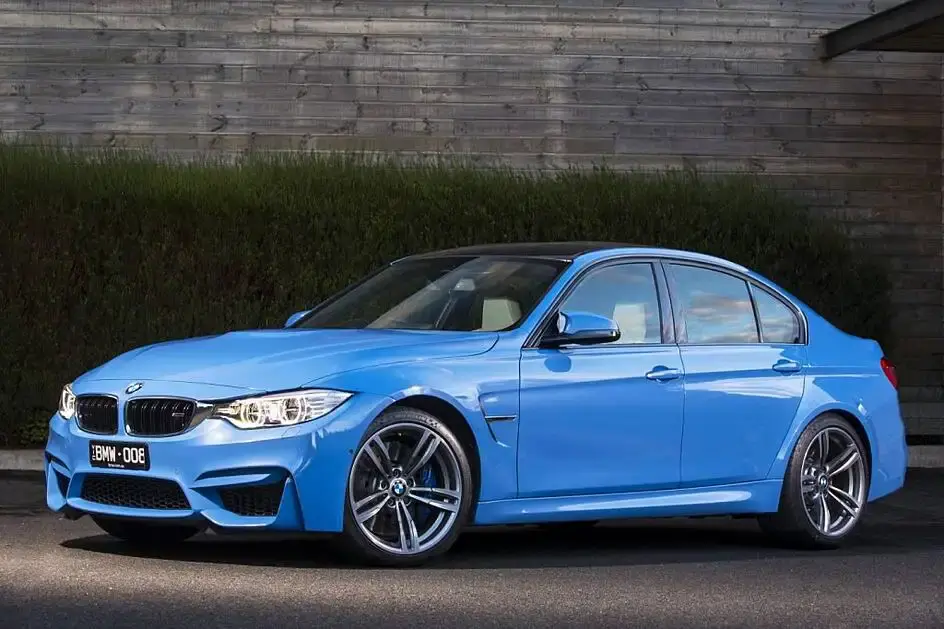 Now in its fifth generation, it's impossible to talk about sports cars without mentioning the M3 and its rich motorsport heritage. The beauty of the M3 is the fact it is based on the top-line 3 Series, yet, underneath, it showcases serious high-performance components that have been trialled and testing by engineers and racing drivers, on circuits such as the Nurburgring. The latest twin-turbo model is very fuel efficient, with an average of just 8.3L/100km, while 0-100km/h is possible in just 4.1 seconds. This could very well be the most complete vehicle you ever need.
Hyundai Veloster SR Turbo - from $32,990-$35,290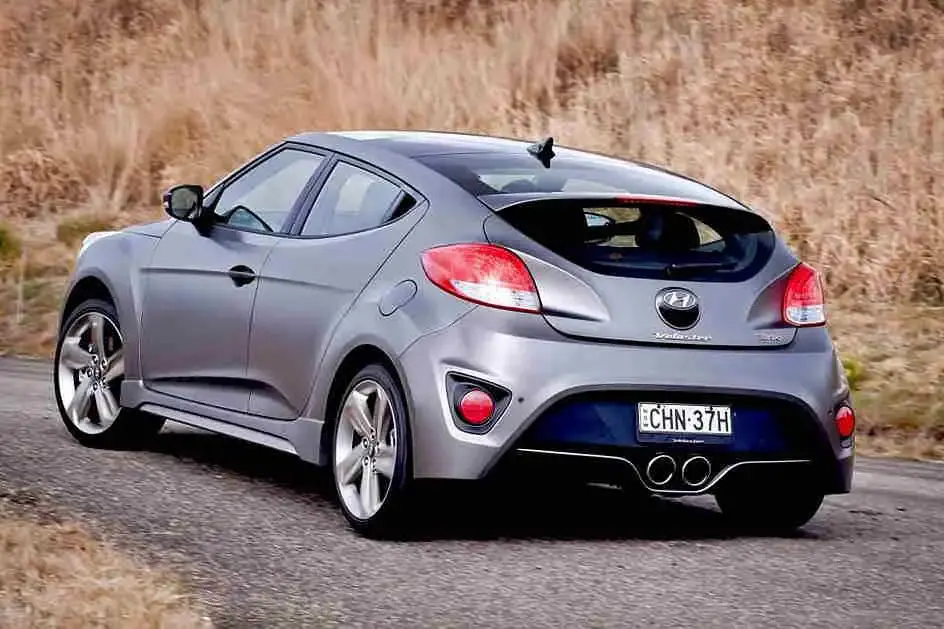 Hyundai stepped into the sports car segment in 2011 with an interesting new model called the Veloster. It features a funky design with two doors on one side and a single door on the driver's side. A year later the company introduced the SR Turbo version, taking power from 103kW to 150kW. It's sporty and practical, and it comes with a five-year/unlimited kilometre warranty. Best yet, prices start at just $32,990.
Audi TT - from $69,350-$139,990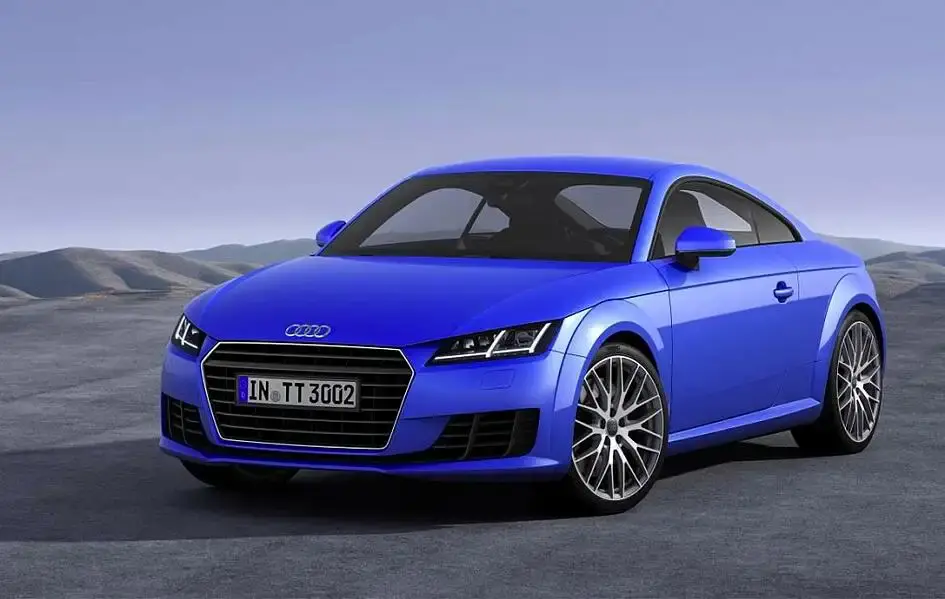 One of Audi's most instantly recognisable models. The TT, a name derived from the legendary Isle of Man Tourist Trophy race in Great Britain, was the first right-hand drive production car to use a dual-clutch auto transmission. It's marketed as an advanced, efficient yet very sporty driver's car. The local arm is just about to launch the all-new model, which is sharper, more dynamic, more efficient, and more powerful than the outgoing version. It's also more practical, with increased cabin space. A number of different variants are available, from the efficient 1.8 TFSI (6.4L./100km), to the savagely quick TT RS Plus with 265kW capable of 0-100km/h in just 4.1 seconds.
Jaguar F-Type R Coupe - from $219,130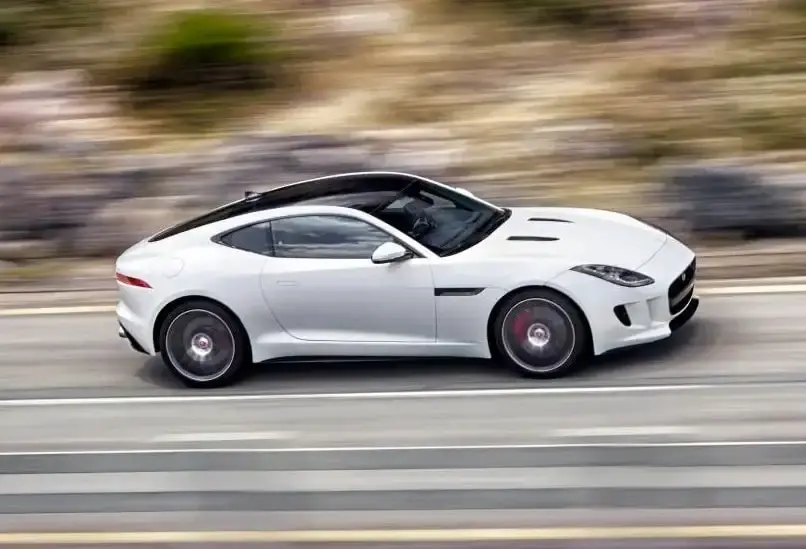 Styled to be a modern interpretation of the classic Jaguar E-Type, the F-Type Coupe has one of the sexiest - metal - behinds you'll ever see. It's so elegant from every angle, it just oozes emotion and beauty. Fortunately, this glamour is not only about visual attraction. At its heart is a gobsmacking 5.0-litre supercharged V8 belting out 405kW and 680Nm. You can hear this thing coming before you see it. And when both senses are stimulating like this, it cements it in as one of the most exciting sports cars on the market.
Porsche Cayman - from $106,600-$144,390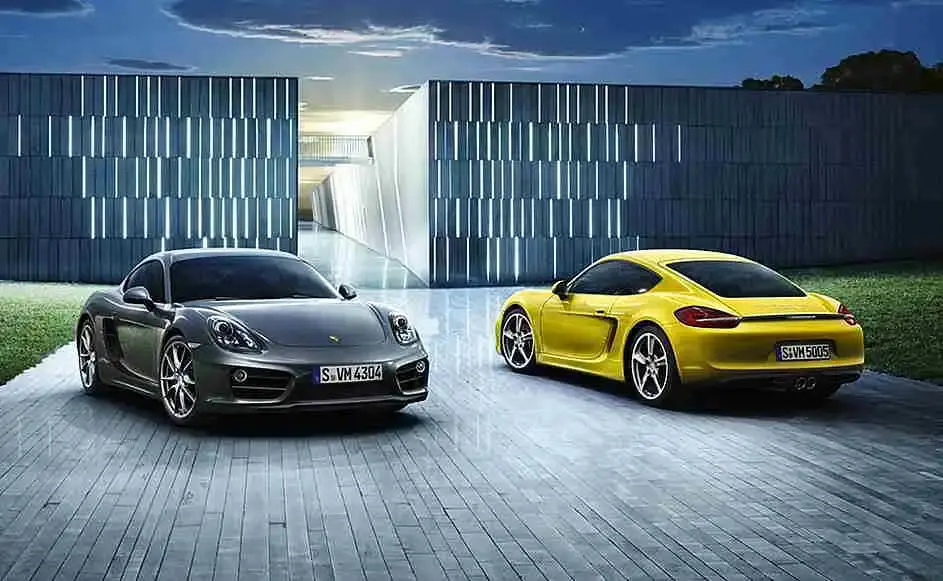 It's no mistake, Porsche has strategically placed the Cayman in between the Boxster and the 911, offering performance, economy, and a price that is smack-bang in the middle of the more established other two. You can criticise it, like many have, but it doesn't stop the Cayman from being one of the purest, most engaging and most competent natural talents currently on offer. It's like putty in your hands. It drives exactly how you want it to, whether you're an advanced driver or a beginner going for a Sunday tour. Seen as though it offers about 95 per cent of the performance and capability of the 911, with a price tag starting at $106,600, it is quite a bargain.
Peugeot RCZ R - from $68,990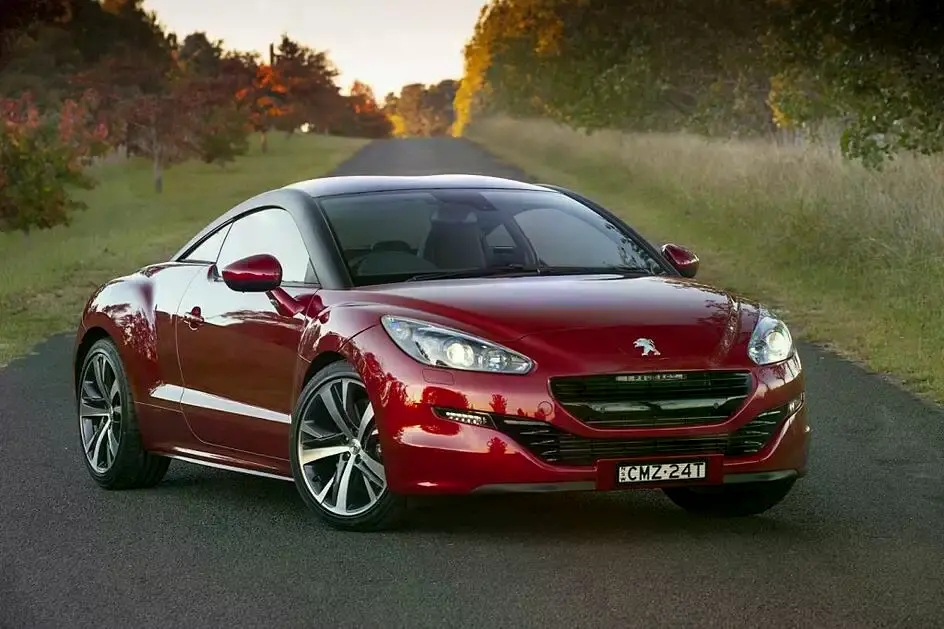 One of the most beautiful designs Peugeot has ever come up with. It started as a concept car but after receiving high demand from the public Peugeot saw no choice but to produce it for market consumption. If you want a sports car and want everyone to know you've bought a sports car, there aren't many rivals on the market at the moment, in this price range, that look more sporty than the RCZ. Highlight design cues include an ultra low-profile body, a cool double-bubble roof, and well-proportioned curves and contours in all of the right areas. The RCZ R was introduced in Australia earlier in 2014. It comes with a potent 1.6-litre turbo producing an impressive 199kW. Prices for the regular RCZ start at $58,990. It's also available with an economical 2.0-litre turbo-diesel.